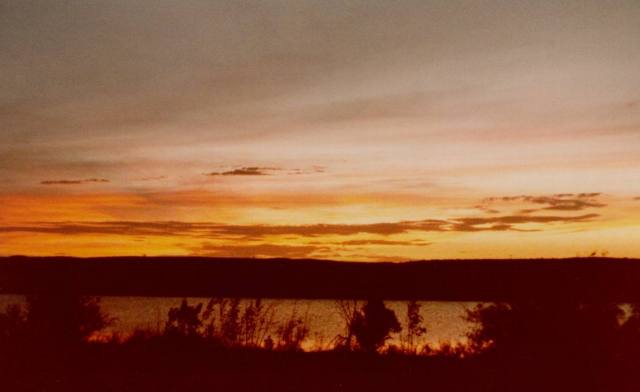 Rockin S Ranch Equine Facility with 258+/- acres near Strawn in Palo Pinto County
The Rockin S Ranch consists of 258 +/- acres and is an amazing equine facility complete with two homes, state of the art arena complex, barns, stalls, RV hookups, loafing sheds, breeding facility and much more. The ranch offers everything needed for a complete equine operation and attention has been paid to the smallest detail to insure all aspects of equine care and training have been covered.

The ranch land has rolling terrain with high hills, rock outcroppings, and 5 surface ponds. Views can be enjoyed from many points on the ranch. There are coastal fields and native grasses ideal for grazing and/ or hay production. Scattered oaks and groups of shin oak can be found throughout the ranch. The ranch is fenced and cross fenced with pipe/net/barbed wire and water is provided by a rural water company. Gravel roads provide easy access throughout the ranch.

The arena complex covers 74,375 sq ft consisting of Arena area with 50,375 sq ft, stall and walker area of 19,500 sq ft, office and apartment of 2000 sq ft, vet/track area of 1600 sq ft and covered awning area of 4500 sq ft. The arena structure is 215x325 with a 30 ft by 150 ft canopy on the east side constructed of steel frame with partial metal panel side walls, open span trusses and a metal panel roof. The arena is 130 ft x 270 ft and features wood panel walls, sifted sand, 2 Big Ass Fans, Halide lighting, mist fly control system, 6 holding pens, return alley and chutes, 10 indoor horse stalls with removable screens, Priefert panel walker, tack and feed room, vet lab, breeding facility, wash bay with hot water, office area with washer and dryer, kitchen, common area, restrooms, and storage rooms.

The horse barn is 17270 sq ft, 150x125 steel frame with stone veneer, spray foam insulation, metal roof and exterior panels, dirt and concrete slab foundation, 60 stalls Ö.15x15 and 15x20, Nelson automatic waterers, fly control mist system, feed rooms, utility room, washer and dryer, sink, vet stalls, two wash racks, fans, seven 14 ft roll up doors, lighting, 2nd story apartment space that is 3000 sq ft with 10 bedrooms/living area/kitchen and bathroom with showers and toilets.

The mare barn is 9800 sq ft, 70x140 with 33 stalls measuring 15x15 and 5 stalls measuring 12.5x30, Nelson waterers, faucets along walkways, fly control system, feed room, utility room, vet stalls, breeding stocks, wash rack with hot water, 12 fans, eight 14 ft roll up doors and lighting.

There is one barn with 1500 +/- sq ft with 1500 sq ft shed and 1960 sq ft storage area, metal structure with log fascia, 4 bay lean to with closed ends, bathroom, wood burning stove, spray foam insulation, tool room with concrete floors, and 6 stalls.

The hay barn is 4200 sq ft metal panel exterior and roof, concrete foundation, four 16 ft overhead doors providing ample hay storage and easy access.

The trailer/equipment barn is 10,500 sq ft, 145 ft x 60 ft with a 90 ft canopy, steel frame, metal panel exterior and roof, three 14 ft roll up doors, and two 20 ft roll up doors. The canopy houses 7 horse stalls with automatic waterers and fly control system.

There are eighteen 264 sq ft loafing sheds in traps and paddocks, steel frame, metal walls with a 4 ft rock wainscoting open front and metal roof. A chip barn or shavings barn, 15 ft x 40 ft metal structure with concrete floors, steel frame, corrugated metal roofing and sides, two 7.5 ft metal doors provides a great place to store shavings.

A 600 sq ft apartment with 1 bedroom and 1 bath with kitchenette, dining, living area, wood flooring, wood frame with metal roofing, pier and beam foundation provides an additional living area or guest area. There is a shed has corrugated metal panel roof and 3 older wood horse stalls.

A 1200 sq ft steel frame garage with metal walls, metal roof, concrete floors, two 10 ft roll up doors, feed area, three dog kennels, spray foam insulation gives additional parking and storage.

The outdoor arena is 300 ft x 150 ft with pipe fencing, return alley, holding pens, roping chute and boxes, and lighting.

Additional improvements include :40 ft round pen, metal pipe and horse wire fencing, interior metal pipe cross fencing, 1 horse panel walker, 2 four horse Priefert walkers, 16 small fenced traps/paddocks, interior roads, 3 acres of gravel parking area, 3 full RV hookups. Septic and electric lines, and rural water. The equine area has a restroom facility with menís and womenís restrooms for guests to use.

The main home is a custom built 4/4 log home with 2560 +/- sq ft and with a metal roof. A river rock wood burning fireplace is the focal point of the living area. It extends to the peak of the vaulted wood ceiling and has large windows on each side to allow for natural lighting and views over the beautifully landscaped yard area and equine facility. Flooring is stained concrete and carpeting. The second floor has a loft area for office area or a playroom overlooking the den and fireplace along with 2 bedrooms and 2 bathrooms. The appointments in the home include claw foot tub, granite, hammered copper sinks, extended ceiling fans, a bay window in the master bedroom, commercial grade appliances, surround sound, and much more. Covered porches with outdoor living area complete the opportunity to fully enjoy the home for entertaining family and guests.

An additional home has 1520 sq ft 2 bedroom and 2 bath, kitchen, dining, living room, hardwood floors, vaulted wood ceilings, double fireplace, and CH/A.

This ranch is a turnkey top of the line equine facility ready to enjoy and use. Call Teresa Lee at 325-647-5461 for more information or to schedule a private tour.


$7,050,000
Listing Agent: Teresa Lee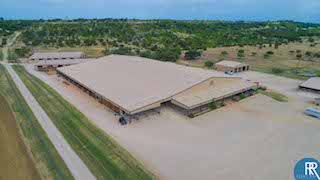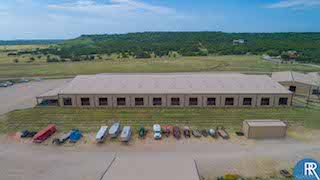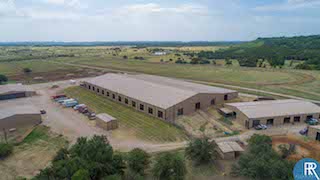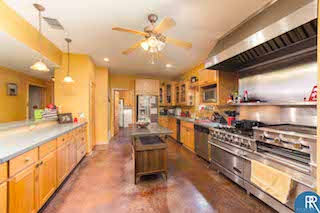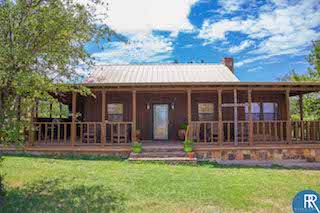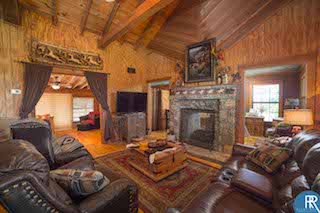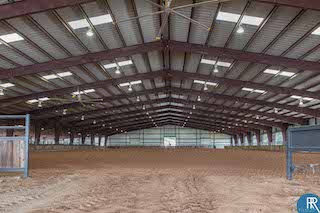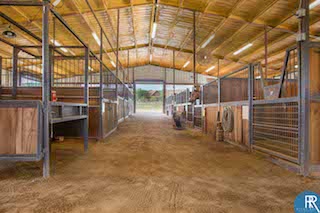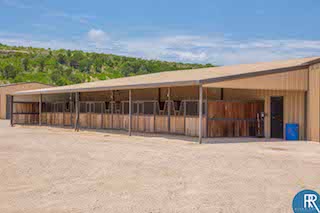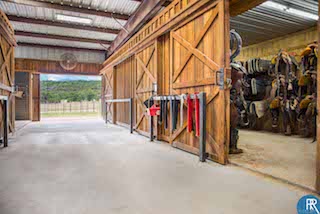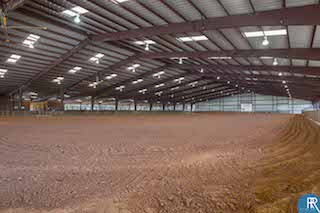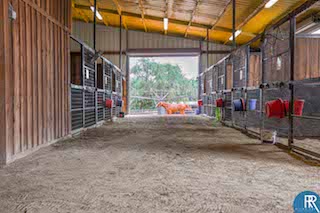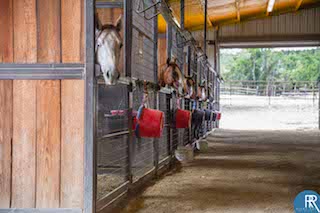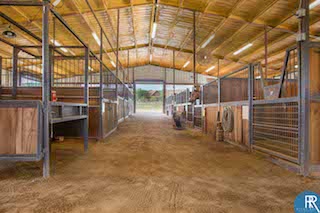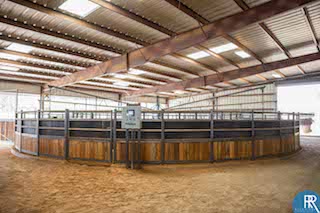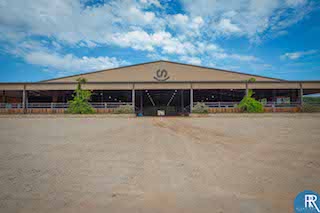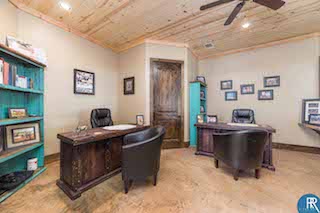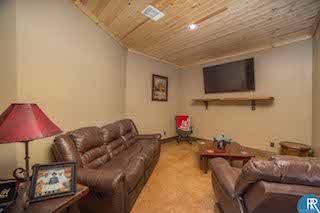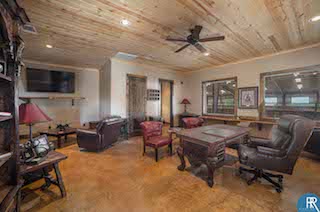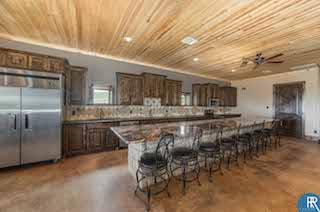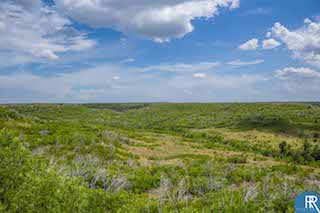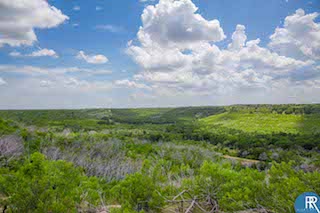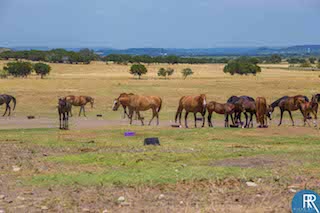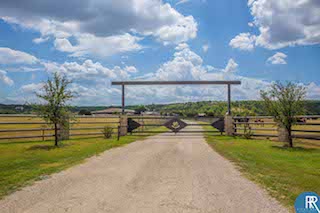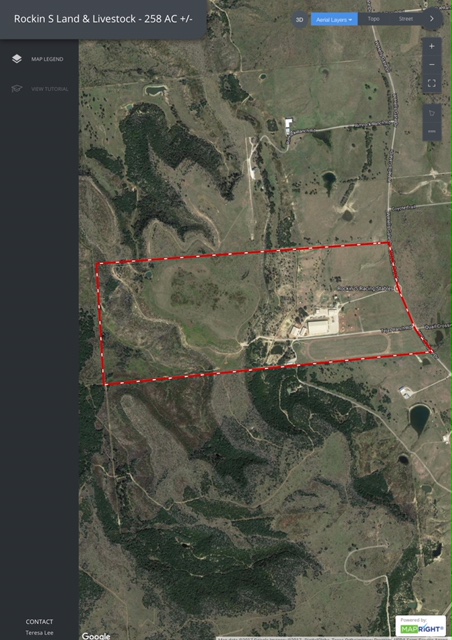 99 West St
Early, TX 76802
Phone: (325) 646-1229
Fax: (325) 646-1005
Teresa Stephens Lee, Broker
Agents: Cindy Day, Jerry Don Lancaster, Ryder Lee,
Moody, Texas
Danette Wade